[deutsch s. unten]
Elisabeth Champollion completed her studies of recorder in Bremen, Germany, with Han Tol and Dörte Nienstedt and was a Master student of Pierre Hamon in the Lyon Conservatorium of Music in France.
She lives in Bremen and works as a freelance soloist and ensemble player, especially with her three groups Boreas Quartett Bremen, PRISMA, and Ensemble Volcania.
Concert tours as a soloist with the orchestras New Dutch Academy, Elbipolis Barockorchester Hamburg and Concerto Foscari bring her to play solo concertos and chamber music in the Concertgebouw Amsterdam, Boston Early Music Festival, Valletta Festival, Premiere Performances Hong Kong, MDR Musiksommer or Tage Alter Musik Herne.
On stage, Elisabeth goes for a rich communication with the other musicians and with the audience. She offers to discover and convey the joy and melancholy, woes and easiness of baroque music and modern music on historical instruments.
In 2019/2020 Elisabeth was a teacher of Consort/Ensemble playing in the recorder classes of the Hochschule für Künste Bremen.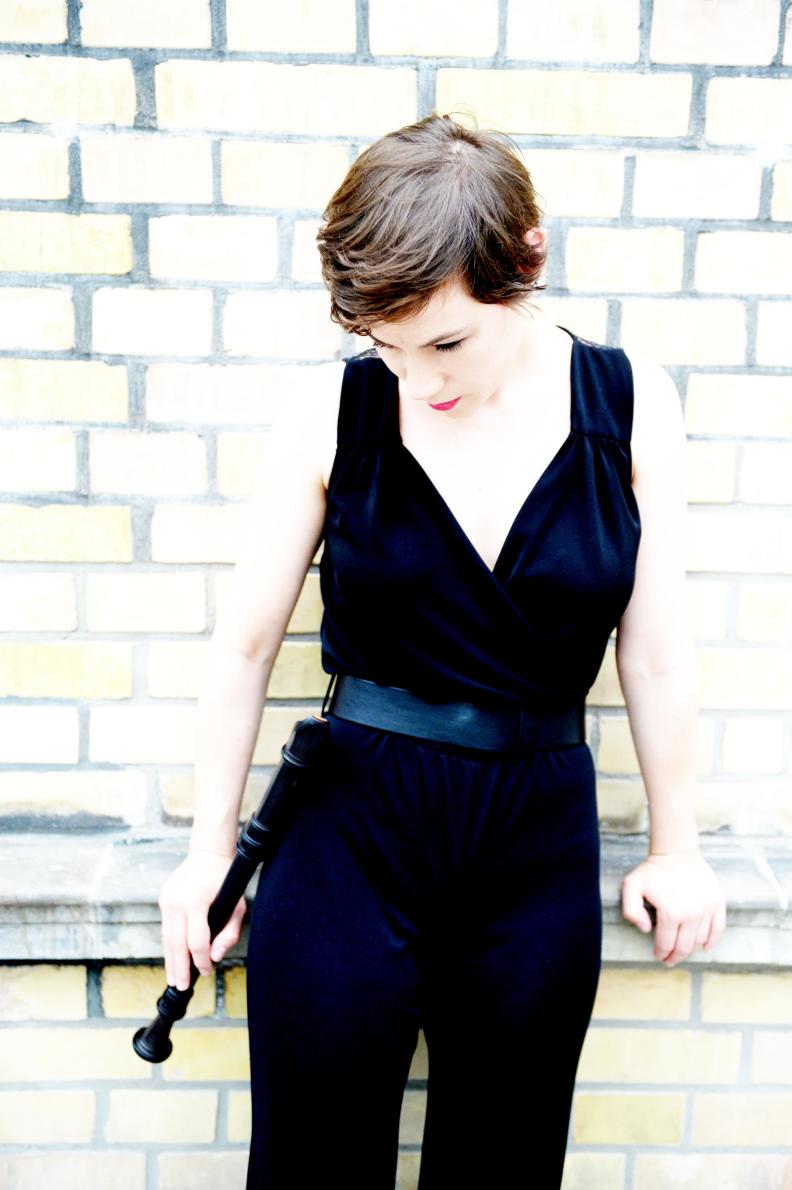 "Her talents as a recorder player are singular – technical wizardry, captivating expressivity and creativity, emotional depth and genuineness, and all delivered with an intensely likable magnetism and flair. She has it all." (Simon Murphy)
"Her performance beamed with competence and expertise, with a spirited sound and very good taste, enthralling by the outstanding technique and musical inspiration, and a subtle and authentic interpretation." (Bart Spanhove)
"Incredibly intense and rhetorical" (Dorothee Oberlinger)
Elisabeth also curates an Early Music concert series in Bremen and is first prize winner of the competition for recorder solo in Nordhorn, Germany (2014) and was awarded first prize of the International Biber Competition in St. Florian (Austria) in 2015, together with her ensemble PRISMA. With Boreas Quartett Bremen she won first prize and audience prize of the TAMIS Competition for Early Music by the Saarland radio and a scholarship by Deutscher Musikrat. Her dedication to live performances combining Baroque and New Music in a passionate, captivating way led to the founding of her group Ensemble Volcania, uniting Early Music performers with some of the most exciting composers of today.
In 2011 she has taken part in the Academy Concerto21, dealing with new concert formats and audience development.
---
Elisabeth Champollion studierte an der Hochschule für Künste Bemen Blockflöte bei Dörte Nienstedt und Han Tol. Nach ihrem Diplom absolvierte sie in Lyon (F) am Conservatoire National Supérieur in der Klasse von Pierre Hamon ein Masterstudium Alte Musik. Mit ihren drei Ensembles Boreas Quartett Bremen, PRISMA und Ensemble Volcania konzertiert sie seit über zehn Jahren in Deutschland, Europa und weltweit.
Als Solistin gastiert sie mit früh- und hochbarockem Repertoire, Konzertreisen mit Ensembles und Orchestern wie der New Dutch Academy, dem Elbipolis Barockorchester Hamburg und L'Arpeggiata führten sie zum MDR Musiksommer, zum Musikfest Bremen, zu den Tagen Alter Musik Herne, zum Istanbul Festival, zum Boston Early Music Festival, zum International Recorder Festival Taiwan und zum Premiere Performances Festival nach Hongkong.
Auf der Bühne begegnen ihr Freude und Melancholie, Frechheiten, Traurigkeiten, Leid und Leichtigkeit der Musik vergangener Zeiten und von heute. Diese zu greifen und dem Publikum ans Herz zu legen ist ihre Passion als Konzertmusikerin.
2019/20 war Elisabeth Champollion Lehrbeauftragte für Blockflöte/Consort- und Ensemblespiel an der Hochschule für Künste Bremen.
Elisabeth ist künstlerische Leiterin der Bremer Konzertreihe für Alte Musik "Gröpelinger Barock", 1. Preisträgerin des Wettbewerbs für Blockflöte Solo in Nordhorn (2014) und 1. Preisträgerin beim Internationalen Biber-Wettbewerb in St. Florian (2015, mit ihrem Ensemble PRISMA); 1. Platz und Publikumspreis beim TAMIS Förderpreis des Saarländischen Rundfunks (mit BQB); Mitglied der 59. Bundesauswahl Konzerte Junger Künstler des Deutschen Musikrats (mit BQB). Um ihrer Leidenschaft für die Kombination aus Alter und Neuer Musik Rechnung zu tragen, gründete sie 2018 das Ensemble Volcania, mit dem sie Barockmusik mit einigen der aufregendsten Kompositionen aus aktueller Zeit zusammenbringt.
2011 war sie Stipendiatin der Akademie Concerto21, die sich mit innovativen Konzertformaten und Publikumsentwicklung auseinandersetzt.